JULY 4TH
SPECIAL!

HIGHER COMMISSIONS
MORE MAIL POWER!
LEVEL 4 will give YOU 2500 CREDITS FOR
50 GUARANTEED VIEWS EVERY 3 DAYS
AND YOU CAN ADD UP TO 3000 MORE FOR 60 MORE VIEWS!
Thats 110 OPENED MAILS every 4 days!

PLUS 45% commissions!
Grab a "Level 4" Lifetime UPGRADE
Delivering Your Guaranteed Mails From Day 1!
$59
plus bonus of
10,000 square banners!
10,000 mail credits!
2 EXTRA ORDINARY SOLOS!
To make a purchase you must be logged in. Click here to login, then refresh this page.
OR LEVEL ALL THE WAY UP
TO LIFETIME LEVEL 5!
ONLY level 5 gets:

* Square Banners (5000 a month)
* Banners Across My Network (Unlimited!)
* 50% Commissions
* THE HIGHEST MAILER POTENTIAL!
(140 Guaranteed Views Every 3 Days)

**PLUS EVERY WEEK A LEVEL 5 MEMBER WINS AN EXTRA ORDINARY SOLO!
Plus this great Advertising Package!
2 Extra Ordinary Solos! ($18 VALUE)
10,000 Credits ($40 Value)
10,000 square banners
2 Banners and 2 Text Links
with 1000 Views Each ($12 Value)

Your Success is My Goal!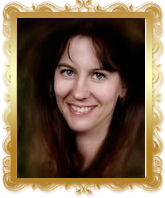 Marty Petrizza
MAKE SURE TO CLICK RETURN TO MERCHANT
If you are not interested, click the link below.
But remember - you will not get another chance at this offer!
No, thanks. Just send me to Traffic Hog Success